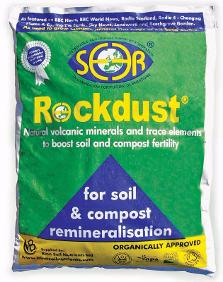 SEER® Volcanic Rockdust®
20KG Bag
Rockdust contains 78+ minerals and trace elements that can help with poor acidic soils. This amazing product provides a slow natural release of trace minerals and elements which increase the nutrients absorbed by plants.
Earthworms that deposit mineral-rich worm casts digest Rockdust, thus increasing mineral availability, microbial activity and natural fertility of soil or compost. Rockdust boosts soil fertility to grow bigger, healthier, organic fruit, vegetables, flowers and lawns.

CROP Benefits

BOOSTS soil fertility
BIGGER healthier crops
HIGHER nutritional valve
BETTER flavour
LONGER shelf life
INCREASES pest resistance
LUSHER lawns
IMPROVES drought resistance
COMPOST Benefits
ENCOURAGES microbial activity
INCREASES temperature
FASTER composting
REDUCES odour
IMPROVES fertility
LOCKS in nitrogen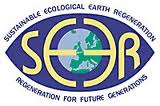 1 TONNE BAGS and BULK LOADS also available.
Email or contact us for further information.